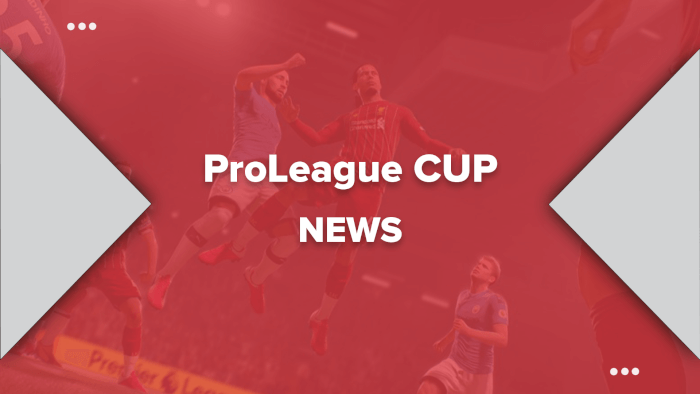 ProLeague Cup S31: Apply now!
Veröffentlicht am 17.Nov.2023
-
ProLeague PC Fokus

von Fredchen777
-
956 mal gelesen
Dear community,
The ProLeague Cup applications for Season 31 are now open. Any team that plays in a ProLeague competition (SPL, GER, TUR, ITA, ESP, UK/IRL) is eligible to join. The competition will of course be open to both PC and console teams. There is no entry fee.
The application deadline is 3rd December 2023, after that no more teams will be permitted to join as the draw will take place on the 4th.
To enter the cup, please join the IPCC discord server - there is a ProLeague Cup section in this Discord, which includes a discussion channel for you to ask for information, as well as an application channel for you to submit your team for the competition. If you wish to withdraw your application later please remember to delete your application message.
IPCC Server invite: https://discord.gg/7CjWandVsR
ProLeague Cup Schedule:
Round of 128 - play by 10th December 2023
Round of 64 - play by 17th December 2023
Round of 32 - play by 14th January 2024
Round of 16 - play by 28th January 2024
Quarter Final - play by 11th February 2024
Semi-Final - play by 15th February 2024
Final - played on 10th March 2024
---
1 Kommentare
17.11.2023 um 09:00
---
---